Presenters
Chair of the Symposium:

Chair of the 'World Congress on Qigong/TCM':

International presenters:

Italian presenters:
M. Maria Luisa Vocca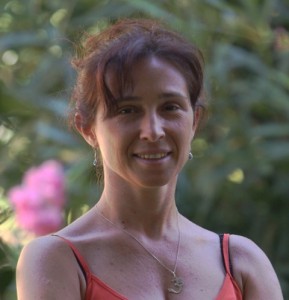 www.qigongdao.it
The Symposium will be chaired by Maria Luisa Vocca, sinologist and expert Qigong operator (Wai-Qi and Nei-Qi), President of the Nei Dao (the Inner Way) Association and Italian representative at the World Congress of Qigong. Maria Luisa Vocca teaches Qigong classes and professional Qigong operator courses in Rome. Awarded as "Italy Qigong Master of the year" at the 15th World Congress of Qigong in 2013, held in San Francisco (USA), together with some of the top Qigong masters of the world.
Information on Maria Luisa Vocca:
Sinologist, University degree on Oriental Languages "cum laude" in Rome, she studied Chinese, Japanese and Tibetan languages.
She studied Chinese Medicine, Tibetan Medicine, has a diploma in Iridology, Shiatsu, Foot reflexology, and she studied in depth various energy techniques to work and practice on body health, from different ancient cultures.
Founder and President of "NeiDao - The Inner Way" Association.
Italian representative at the World Congress of Qigong, based in San Francisco USA.
Member of the Council in the "International Research Institute on health, wellness and longevity" based in China.
Founding member of the Examination board for Qigong of the National Italian Organization of Qigong professionals (OTTO).
Qigong Master and Operator since the year 1994
Recent Projects and Cooperations:
Cooperation and Participation in CARE for Cocaine Addicts: since 2012, organizes and manages the Qigong laboratories in the residential phase of the project, where qigong practice is used together with psycotherapy. The project is still going on (website http://www.carelazio.it/)
Cooperation in the development of a project to support Medical operators, health carers, cancer patients and their relatives, together with the Oncologist Dr. Stefano Magno, on the Cancer Dept. of the Rome Gemelli Hospital. Under the same Organization, Maria Luisa Vocca takes part in the Health Village for "Race for the Cure" of Rome.
Organization and activation of Qigong courses in Public schools of different levels, to support Teachers, Operators and Students, in the management of anxiety, depression, lack of self-esteem, to improve concentration, to solve postural problems, or respiratory problems,
Presentation of Qigong projects to large Companies, to activate internal courses for employees, to insert relaxing breaks for them to recover from stress and stress connected problems. With the NeiDao Association she proposes practice techniques to use in the office for helping posture, breathing, digestion and blood circulation.
Effie Chow PhD, RN, LAc, creator of the method "Chow Medical Qigong".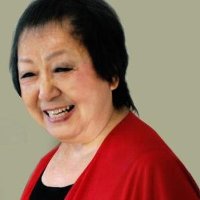 www.eastwestqi.com
Qigong Grandmaster Effie Chow, PhD, RN, LAc grew up in small town in British Columbia where she witnessed family and friends routinely practice TCM using food, herbs, acupuncture, cupping, moxa, Qigong, Tai Qi with some dramatic and life-saving results. Ethnic prejudice in the 1940s discouraged these practices and Dr. Chow went into nursing in the 1950s; quickly becoming aware of the revolving door concept: people going in and out of the hospital, never getting better. After the premature death of her father from a side reaction to medication, Dr. Chow commenced a 10 year search and study of TCM and Qigong in Hong Kong, Taiwan, Canada and the US, witnessing many "miracles".
Taking the best of both systems, she founded the "East West Academy of Healing Arts" in 1974. Today, Dr. Chow teaches TCM and Qigong internationally, and maintains a clinical practice that specializes in critical cases including stroke, cancer, Parkinsons "where all else has failed" using her original Chow Integrated Healing System/Chow Medical Qigong.
Dr. Chow has pushed forward as a tireless Qigong/TCM advocate from the radical front line to the policy-making boards for national and international health care systems. Her "claim to fame" was getting acupuncturists out of jail in the 1970's while simultaneously helping to write the California Acupuncture legislation. From "springing jailbirds" in the 1970s to being appointed in 2000 by President Clinton to the White House Commission on Complementary and Alternative Medicine Policy (WHCCAMP), she is a widely recognized spokesperson for Qigong and TCM, health promotion and wholistic health. In 2007, Dr. Chow was named as one of the Pioneers and Leaders of Oriental Medicine in the USA. She is founder and chair of the World Congress on Qigong and Traditional Medicine now in its 12th year.
M. Qin Xiping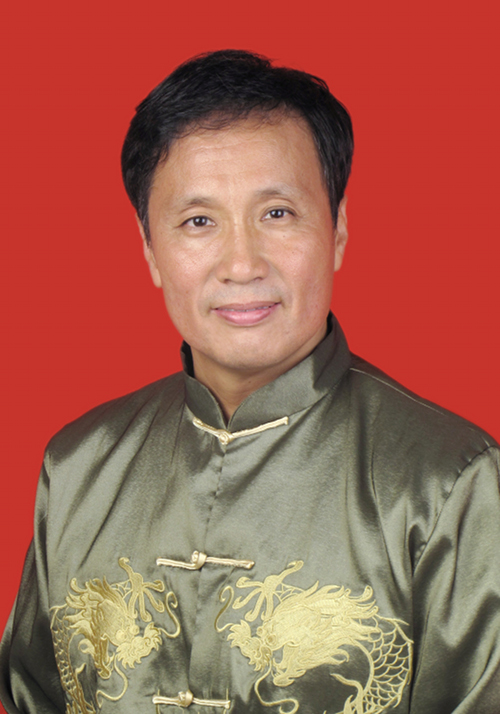 www.shourinji.net
Born in Xi'an in Shanxi province in 1958, started to train Shaolin Qigong and martial arts at 8 years old and entered the Songshan Shaolin temple at 16 years in order to study Zen Buddhism. Chosen as the 34th Grand Master of Shaolin Temple at 21 years old he has been teaching Shaolin Qigong and martial arts in Japan from 1994. He's the only person in the world who is authorized to teach Shaolin secret Qigong by Shaolin Temple outside the Songshan Shaolin Temple. In 2000, he succeeded using Qigong Anesthesia in extracting teeth for the first time in the world. Subsequently he won the highest awards at previous Qigong congresses, most notably at the 8th World Congress of Qigong.
Dr. Stanley Ngui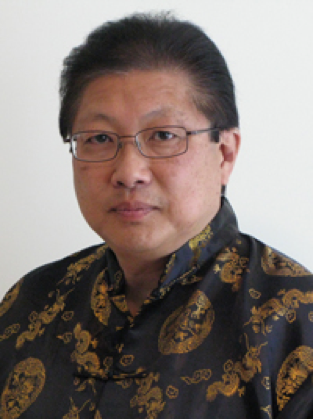 www.nguistyle.com
Stanley Ngui-Hon-Sang R.Ac, R.TCMP, PhD, IMD
Stanley is the 23rd generation of the Ngui family. Since the age of four, he has studied with his father and various Masters of Qigong and Traditional Chinese Medicine. His education includes a Master level in Qigong, Doctor of Philosophy in Traditional Chinese Medicine, Doctor of Traditional Chinese Medicine, Doctor of Acupuncture, Doctor of Natural Medicine, Doctor of Integrative Medicine and Doctor of Humanitarian Services. One of his great honors was being knighted into the Sovereign Orthodox Order of the Knights Hospitaller of St John in 2009. Currently he is a member of the Board of Orthomolecular & Integrative Medicine and World Organization of Natural Medicine Practitioners where he also functions as Ambassador at Large North America and the Chancellor. He is the department head of Traditional Chinese in the Natural Medicine Organisation. He is the President for Beyond Abilities Centre (a not-for-profit charity Organization) and department head of Acupuncture and Addictions for the College of Humanitarian Medicine. Stanley is now Chairman of the Academy Of Acupuncture and founding director of the Canadian Practitioners' Association Of Asian Medicine.
In 2006, Sifu Stanley Ngui-Hon-Sang was recognized for his contributions over the years in the martial arts community and became indoctrinated into The North America Martial Arts Hall of Fame. As a Grandmaster in the art of Qigong, he founded the The Academy for Chi Kung Studies, and became the founding director of the Kung Fu Federation (Toronto, Canada).
Stanley has taught seminars, workshops, classes and retreats, both locally and internationally on Qigong and Traditional Chinese Medicine. Some of the organizations hosting him include: York Region District School Board, Shiatsu School of Canada, Ryerson University and St. Francis Xavier University. Well known for relevant and practical subject matter, a few of the topics he has spoken about consist of general health, Qigong, martial arts, feng-shui, tui-na, and acupuncture. As a certified practitioner at his acupuncture clinic, he uses a multitude of traditional Chinese therapies such as acupuncture, acupressure massage, Qi Gong, moxabustion, herbology and nutrition. Some of his clients consist of players from the NHL, NBA, Lacrosse, PGA, and Olympic Teams.
Throughout his travels and successes, many people have featured Stanley Ngui-Hon-Sang through media and events. He has been featured in weekly news updates, teleconferences, and shows on national television such as Vision Television in Canada. In 2011, Stanley's ability to successfully treat terminally ill conditions was featured in a short film documentary called Enlighten Me.
Due to the prevalence of cancer in western society, Stanley has focused intensely on developing several protocols to treat common and rare types of cancer. Through his research, he has also developed ground-breaking approaches and procedures that effectively treat many kinds of conditions and illnesses thought to be untreatable. In 2010, Stanley traveled to Haiti as the team leader in a mission to care for earthquake survivors and to educate frontline professionals on natural ways of treating emergency disaster survivors.
Nadia Linda Hole MD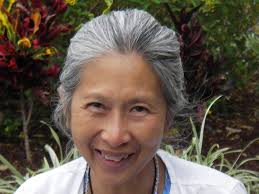 www.alohamd.com
As a selected master for the 2012 & 2014 QiGong Master Summits, consulting editor for the landmark textbook Chinese Medical QiGong, contributing author of chapters on QiGong & KHT for complementary medical textbooks, columnist for international emag Yang-Sheng, & graduate of Princeton, Duke, & USHS universities; Dr Linda is an award winning pioneer bridging Qi & Spirit, with medicine.
Her passions include healing in the way of Love, dolphins, dancing, & empowering others to truly live their dreams.
She has served on many faculties, including the World Congress on QiGong, World Org of Natural Medicine, Raw Spirit, Am Holistic Medical Assoc, & Am Ac Pain Management.
She currently serves on the boards of the Free Distance Healing Qi Project, Peace Calls, & IAMQI; non-profits dedicated to bringing a more Qi centered, spiritually uplifting approach, to medicine, families, communities, & business.
Alongside her healing practice, Dr Linda works with organizations to address, via Qi, & the practical science of "miracles," the "How" of sustainable transformation.
Dr. Wang Yan is a world famous medical chi kung expert, herbalist, and martial artist, on the board of scientific qigong research institutes in China. Currently living in Amsterdam, she's appeared on TV in Europe over 50 times about her specialty in weight loss chi kung.
She knows more than 200 kinds of Medical Qigong. She has been 6 times World Champion of Taijiquan, Yang style, the last time at the age of 62. She started when she was a child to practice and study Qigong and Taiji. She gained her medical degree in 1958, then continuing to study Herbalism. She has taught in 6 Universities of Nanjing, to more than 18,000 students. Students from all over the world went to her to study Medical Qigong and Martial Arts
Prof. Yoshiaki Omura M.D., Sc.D., FACA, FICAE, FAAIM, FRSM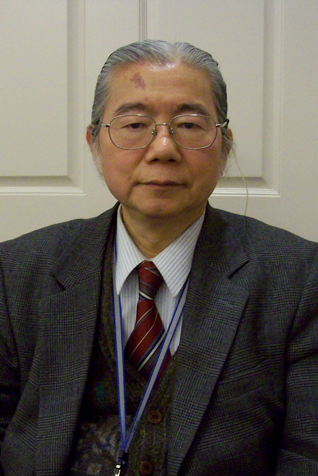 www.icaet.org
Yoshiaki Omura received Oncological Residency training at Cancer Institute of Columbia University & Doctor of Science Degree through research on Pharmaco-Electro-Physiology of Single Cardiac Cells in-vivo and in-vitro from Columbia Uni.
He researched EMF Resonance phenomenon between 2 identical molecules for non-invasive detection of molecules, at Graduate Experimental Physics Dept., Columbia Uni., for which he received U.S. patent.
He is also the creator of Bi-Digital O-Ring Test.
He published over 270 original research articles, many chapters, & 9 books.
He is currently Adjunct Prof. of Family & Community Medicine, New York Medical College; President & Prof. of Int'l College of Acupuncture & Electro-Therapeutics, NY; Editor in Chief, Acupuncture & Electro-Therapeutics Research, Int'l Journal of Integrative Medicine, (indexed by 17 major int'l Indexing Periodicals); Formerly, he was also Adjunct Prof. or Visiting Prof. in Universities in USA, France, Italy, Ukraine, Japan, Korea, & China.
Prof. Thomas J. Shanahan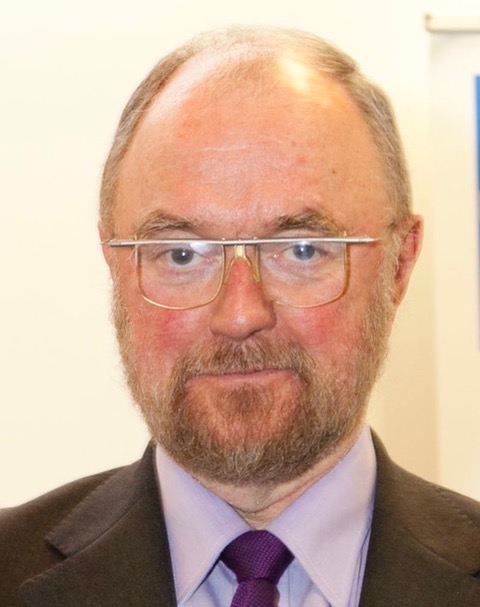 www.ictcm.ie
Practitioner of Traditional Chinese Medicine (TCM) - Acupuncture, Chinese Herbal Medicine and Medical Qigong
Introduced TCM to Ireland in the early 1980s
Director and founder (in 1983) of the Irish College of Traditional Chinese Medicine (ICTCM), Dublin, Ireland
Clinical Director and Senior Lecturer at the ICTCM in all 3 TCM Disciplines First awarded a visiting Professorship from Guangzhou University of Chinese Medicine in 2004.
Represents Ireland and promotes TCM world-wide and holds a variety of International positions including:
Council Member of the Presiding Council of the World Academic Society for Medical Qigong (WASMQ).
In 2007 he was elected to the prestigious post of Deputy Secretary General of WASMQ. He is a Council Member and an Academic Advisor to the International Qigong Science Association, Beijing, China
He is currently Vice-chairman of a Specialist Committee looking into the role of Traditional Chinese Medicine in the provision of Palliative Care for Cancer set up by Guangzhou University of Chinese Medicine under the auspices of The World Federation of Chinese Medicine Societies (WFCMS).
As a practitioner, teacher and life-long student of TCM he frequently gives talks and lectures on the subject, and has broadcast both on radio and television, as well as being a published author and contributing articles to newspapers, health guides and professional journals.
In the last year alone he has represented Ireland at Conferences in Beijing, China and Pusan, South Korea.
In June 2016 he was honoured to attend a reception at çras an Uachtar‡in in Dublin and to meet the President of Ireland Michael D Higgins.
Registrar of the Irish College of Traditional Chinese Medicine (ICTCM) since 1983
Practitioner of Traditional Chinese Medicine (Acupuncture since 1982, Chinese Herbal Medicine since the 1990s, and Medical Qigong since 2000)
Head of the Medical Qigong Faculty of ICTCM
Teacher of programmes in Qigong for Health and Wellbeing since 2002
Teacher of post-graduate Certificate and Diploma programmes in Medical Qigong since 2004.
Council Member of the World Academic Society of Medical Qigong (WASMQ)
Member of the Academic Board of WASMQ
Council Member of the Qigong Science Association, Beijing, China.
Dr. Abraham Shue Yan POON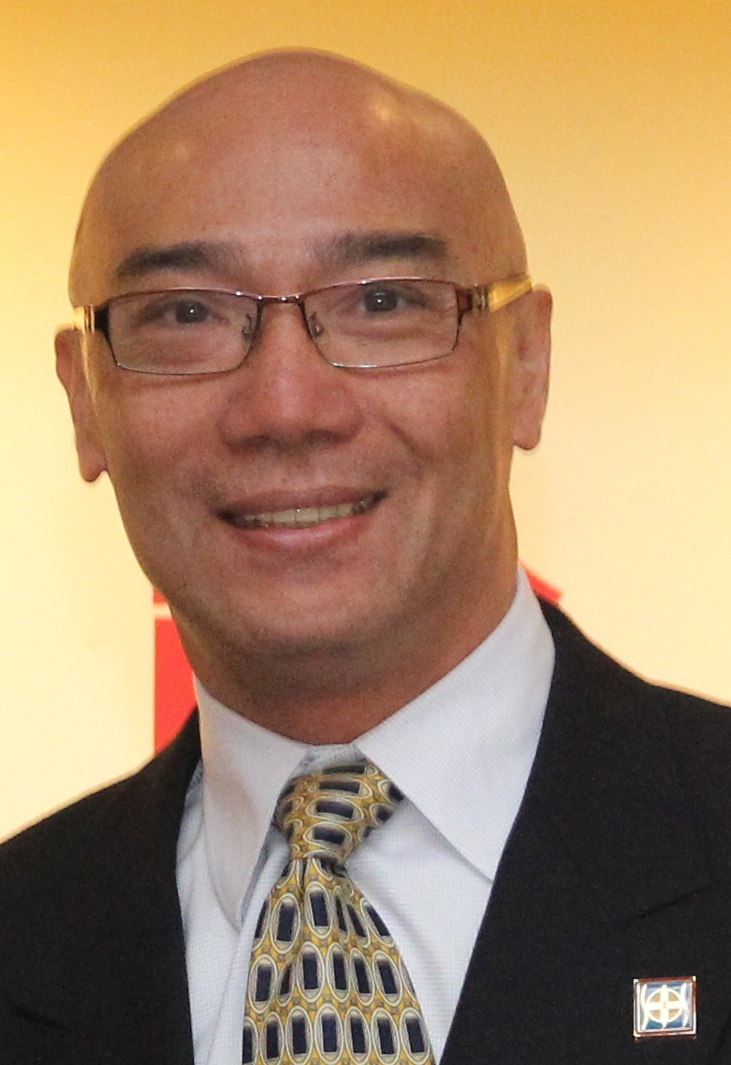 www.water2u.org/
World Natural Medical Union Association : 2009
Outstanding Natural Medicine Professional Award
Society of Guangdong Social Science : 2010
Outstanding Expert of Developing Potential Energy
World Academic Society of Medical Qigong
Contribution Award of Qigong Undertaking 2010
Executive Board member - Since 2010
Academic Committe member - Since 2014
Master of Holo-Cosmic Qigong - Since 1986
Coacher of General Chinese Culture
Published 8 books and 90 essays all over the world
Dr. Yuhong Xie, Phd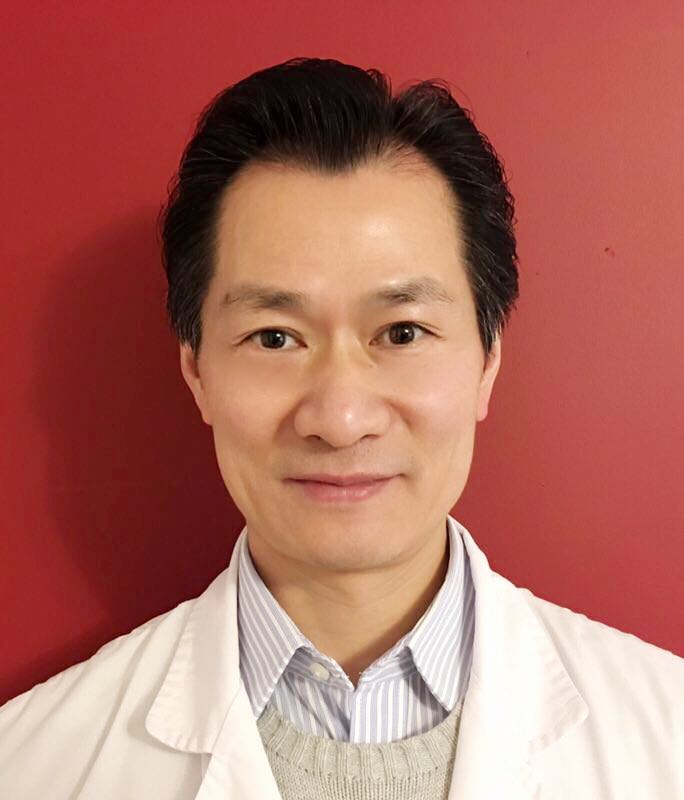 www.chinesedoctorxy.co.uk
Dr. YuHong Xie-Phd in Traditional Chinese Medicine (Master of Qi Gong)
Chairman of International Tai Chi Qigong Chinese Medicine Health Preservation Forum.
President of International Tai Chi Qigong Health Preservation Association.
Executive Director of World Federation of Chinese Medicine Society in preventive treatment of diseases.
Ever since his early childhood, Dr. YuHong Xie loves martial arts, qigong and traditional Chinese culture. He has strong education background in Chinese medicine, acupuncture and massage. Dr. Xie was awarded Bachelor degree in Chinese medicine and Phd degree in acupuncture and qigong tuina from Nanjing University of Traditional Chinese Medicine. On top of that, Dr. Xie has vast experience in self-training, clinical research and teaching and promoting medical Qigong.
I. 1985 - 1990, during his study in Nanjing University of Traditional Chinese Medicine, he learned "Shaolin Qigong Nei Jin Yi Zhi Chan" from Master Ruiting Wang (the nineteenth generation descendant of SQNJYZC). After 5 years of hard training, he was able to have strong ability to emit Qi.
II. 1990-1992, worked in Jiangsu Province Qigong Science Research Institute, Dr. Xie engaged in medical Qigong research and promotion. He had the opportunities to learn from over twenty most well know Qigong masters in China: Yan Xin, Pang Heming, Lin Housheng, etc. He learned Confucianism, Buddhism, Taoism, martial arts and medical Qigong treatment skills.
III. 1992 - 2005, Dr. Xie taught many courses in Nanjing University of Traditional Chinese Medicine, such as: "Chinese medical Qigong", "Health Preservation in traditional Chinese medicine ", "Gerontology in Chinese medicine". He also participated in the first training courses organized by the China Qigong Health Management Center: "Yi Jin Jing "," Wu Qin Xi ","Liu Zi Jue", "Ba Duan Jin ", etc.. Dr. Xie has great contribution in the clinical research, teaching and promoting of medical Qigong.
IV. 2005 - present, engaged in Chinese medicine, acupuncture clinical work and teaching in UK. Also promote Taiji Qigong in the world.
In recent 2-3 years, Dr. Xie concentrated in promoting "Shaolin Qigong Nei Jin Yi Zhi Chan", " Guolin Qigong", " Shaolin Yi Jin Jing", "Hua Tuo Wu Qin Xi", "Healthy Qigong Ba Duan Jin", "Chinese medicine Wu Xing series - Tiao Xin Jiang Huo" and so on. He held nearly twenty Chinese medicine Qigong health training courses in China, Beijing, London, Manchester, Llandudno, Switzerland Zurich, Ireland Dublin, Waterford, Athlon, Germany Cologne, Poland Warsaw and other countries and regions.
Dr. Xie is the first to apply the theory and practice of Qi, Zhen and Daoyin (that is Qigong, Acupuncture and Dao Yin) to Chinese medical treatment, based on his clinical experience for over twenty years. Qizhen (Qi needles) consists of Qi Zhen (using Qi with finger as needle), Qi Hao Zhen (Qi on normal acupuncture needle and Qi Fu Zhen (Qi on floating needle). This unique clinical treatment method uses external Qigong healing in acupuncture and Tuina.
Dr. Sonia Gaemi Hashemi



www.drsonia.com
Sonia Gaemi Hashemi EdD, CMQG. RD, is an international researcher/speaker and TV Producer/host, a registered dietitian and Medical Chinese Qigong certified therapist, and multicultural Research nutritionist. She has devoted over 30 years private practice, research and lecturing in Universities, and is the author of the books "Eating Wisely for Hormonal Balance" solution for eating Wisely to prevent hormonal related disorders such as Weight, Diabetes, and Alzheimer's, depression, cancer, menopause and skin. Dr. Sonia is currently a Principal Investigator on a research project studying Prevention project on qigong and phytoestrogenic foods such as garbanzo as an alternative to animal protein in schools. Dr. Sonia is the founder of QiWay and Women for Cultural Wisdom (WCW) and organization with One Day Peace & Self-Healing.
Graduated in Medicine at Catholic University of Rome in 1998, presenting the paper: "Sentinel lymph node biopsy in breast cancer". Specialty in general surgery achieved in 2005, presenting the work "Excision margin status and local recurrence in the conservative treatment of breast cancer".
Since 1995, clinical practice in General Surgery first as student and then as a resident; from 2005 on, surgeon in the Breast Surgery Unit of Gemelli Hospital of Rome, particularly focused in clinical and scientific aspects of oncology.
Since 2000, member of the Italian affiliate of a prestigious American non profit Organization, Susan G. Komen for the Cure, focused on breast cancer prevention and treatment.
Since 2000, collaboration as teaching professor in a National Educational Program on Breast cancer prevention in Italy, granted by non profit associations and Italian Government.
In 2010, completed a three year universitary course on acupuncture; currently he is in charge of the Integrative Therapies Service in breast and gynaecological cancers and scientific coordinator of the Master Degree in Integrative Oncology, held in Catholic University of Rome.
Dr. Amanda Carloni, Phd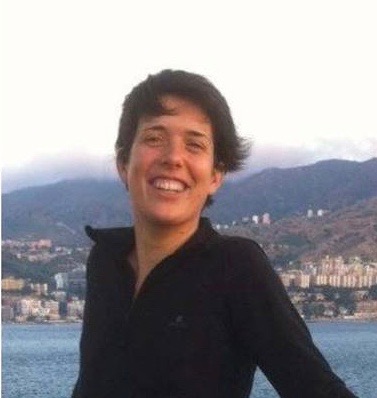 www.dalvuotocentrale.blogspot.it
PhD in Oriental Studies at the University of Rome La Sapienza, researching "The Daoist roots of Zhineng qigong", she studies, practices and teaches Qigong Zhineng in Rome and in various places in central Italy. Since 2016 che teaches Zhineng Qigong as part of Qigong instructors training course in Istituto Superiore di Medicina Tradizionale Cinese Villa Giada of Roma. In 2017 she founded Zhineng Qigong Association Italy, together with Ramon Testa and other fellow teachers all sharing the aim to promote this exceptional theoretical and practical system for improving both the individual and society.
M. Giuseppe Paterniti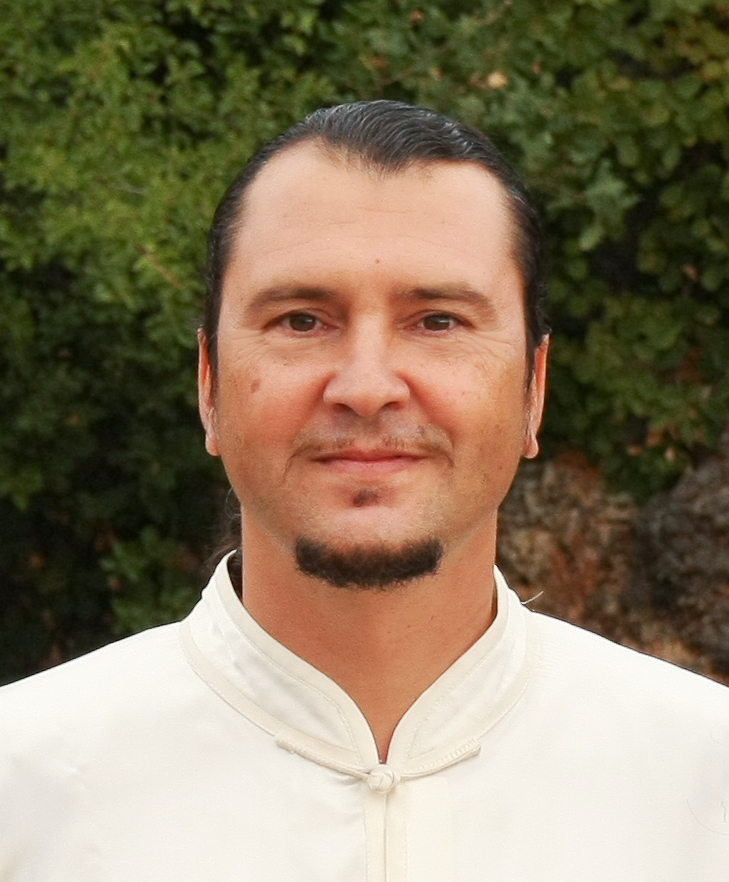 www.amhaonline.org
Master Giuseppe Paterniti Lupo, Director of the School "STONE TEMPLE TAO - Traditional Oriental Arts", is a Qi Gong, Taiji Quan and Bioenergetic Methods teacher, as well as Tuina operator, recognized by FISTQ, OTTO, CSEN / CONI, ITKA and FIWUK (major Italian organizations for the recognition of professional quality).
In the 90's he gained a unique training in Traditional Chinese Medicine at the AEMA Academy; later, he has deepened the study of Qi Gong with some of the most important Chinese masters (among them: Ma Xu Zhu, Sun Jun Qing, Liu Jianshe), Italian ones and several international experts.
5th Duan Master of Chen Style Taiji Quan, he had numerous occasions to improve in China and to positively evaluate his own work with the greatest martial art repositories Masters: Zhu Tiancai, Wang Xian and Chen Xiao Wang. In 2004 he won the Gold Medal at the World Wushu Championship in Orlando (Florida, USA); in 2014 he proved again his title of World Champion of Traditional Chen Style Taiji Quan at the World Traditional Kung Fu Championship UIKT. He is the author of the educational project "Body and Mind in Motion" submitted at the University of Padua: it introduces Qigong and Taiji Quan in Primary School as disciplines to improve the conditions of children affected by problems related to hyperactivity, aggressiveness and attention deficit disorders. Member of the Scientific Committee of SICOOL (Italian Society of Counselors and Holistic Operators) and of the OTTO (Tuina-Qigong and Oriental Techniques Operators) National Commission of Qi Gong, Giuseppe Paterniti Lupo is also a Holistic Counselor (Professional, Trainer and Supervisor with European Certification) and national CSEN teacher in Wellness Counseling and Naturopathy. Moreover, he published several texts and teaching videos. Besides that, he leads groups for the Awakening of Consciousness (TaoLab - Truth Awakening Oneness), he often gives conferences and he runs workshops and seminars throughout Italy and abroad. Finally, he is the Technical Director of AMHA (Alliance for Martial and Healing Arts), an international organization of schools which primary aim is the study, the practice and the free research in martial disciplines and well-being.
BA in Foreign Languages at Brussel University (Belgium) and BA in Painting at the Fine Arts Academy of Perugia (Italy). In 1989, after a serious accident, she started attending a Qigong course, held in her city by Wang Ting Jun, university professor and direct disciple of M. Wang Li Ping (18th generation transmitter of the Dragon Gate School) and of M. Pang He Ming. She mainly practiced the second level of Zhineng Qigong, namely Xing Shen Xhuang. After two intense years of practice, she recovered completely and therefore Prof. Wang asked her to share her experience with other people. She started teaching Qigong in Perugia (Caleido Medical Studio Ð Dr Aglietti and Dr Piazza), where she still works, and for three years in Rome (C.I.M.I. - Dr Marotta). She subsequently deepened her training in Paris, in the three-year programme of the Liao Ch'an Qigong School, where, among other forms, she learned the complete Mawangdui Qigong (as taught by M. Qiu Pi Xiang and Wang Zhen) and the theoretical fundaments of CTM and Qigong. Her teachers in France are Liao Yi Lin, author of many books about Qigong and Eastern traditions, and Gérard Olivier, well-known kinesiologist, acupuncturist and writer. The practice of Qigong led her, in a very spontaneous and natural way, to meditation and self-inquiry; she therefore looked for the direct guide of expert teachers, such as Marina Borruso and Adyashanti (authors whose books she translated for the Italian and French public), Eckart Tolle and Pamela Wilson. She is also a certified teacher and co-director of the Academy of Art, Creativity and Consciousness in Assisi, where energy work and artistic creativity naturally and harmoniously merged. Since 2013, she has taught Qigong at the A.U.C.C. (Association against Cancer of Umbria), in Perugia, upon request of Dr Giuliana Nataloni.
Psychiatrist, IFPS (International Federation of Psychoanalytic Societies) psychoanalyst, graduated in piano at the F. Morlacchi Conservatorium of Perugia, music therapist and art therapist. Since 1999, she has lead the Laboratory of Art Therapies and Theatre at the CAD of Bastia Umbra (Coop ASAD/USL 1 PG Ð Local Health Authority). Since 2001, she has worked as psycho oncologist for the Service for Psycho Oncology registered with the Hospital of Perugia and the A.U.C.C. (Association against Cancer of Umbria) at the Complex Oncological Radiology Centre. Since 2006, she has led the Integrative Laboratory of Art Therapies at the A.U.C.C., dedicated to oncological patients. In 2008, she co-founded the ÒGaetano BenedettiÓ School of Existential Psychoanalytical Psychotherapy and the homonymous Institute, both situated in Perugia, where she is also a teacher and tutor. She is Supervisor of healthcare professionals operating in psychosocial rehabilitation (Polis Coop., Auriga Consortium, Lahun Community in Orvieto, Umbria). She carries out therapeutic, rehabilitative, teaching, training and research activities in several fields, such as psychiatry, psychotherapy, music therapy, art therapy, psycho-oncology, with a particular focus on individual and group art-based psychotherapy.
Giovambattista (GB) Scavo has studied Taijiquan since 1996 with Gianfranco Pace, and he is one of his closest collaborators. He is part of the ITKA technical commission and also technical director of Light Blue School, the main centre of ITKA in Sicily. From 2004 joined the ITKA development of Taiji and Qigong technical programs for teenagers and children. From 2009 he began, along the technical commission and M. Pace, to develop specific Qigong programs to ehnance/recovery the motoric function in disability or post-traumatic conditions. It was a chance to focus on the recovery of the walking function for hemiplegic practicioners, as complementary activity for physiotherapy. In 2012 He cooperated closely with Master Pace to start the "Taiji College" a great international project for high level teacher courses. In 2016 he is named in "History and Culture" commission in Taiji sector for FIWuK (Italian Official Wushu Federation).
Paola Conti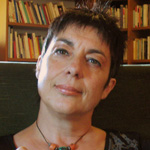 Paola Conti is an Italian health sociologist, counselor and trainer of QiGong. President of "OTTO", the Italian National Association for professionals in the field of Qigong and Tuina. She was officially included in the line of transmission of Qi Gong teaching, Hu style (16th generation). Hu Style Qigong (Wuji Yang Sheng Gong) was handed down from master Hu Yaozhen through his daughter master Hu Lijuan. He collected and systematized the heritage of 15 generations of doctors and great masters. Master Hu Lijuan passed down to her the secrets of the ancient practices of Qigong in quiet and movement, including autogenous movement that lowers stress, strengthens the immune system, reduces chronic inflammation, and improves cellular metabolism and aging.
D.ssa Laura Rubrianti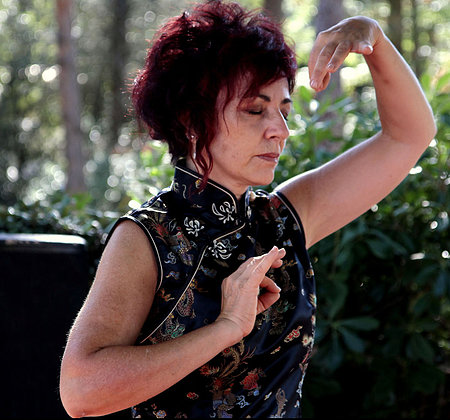 www.associazionekamala.it
Degree as Speech therapist at "La Sapienza" University of Rome,
From 1984, studying as researcher in the field of bioenergetics, dance-art and music therapy, working with psychic disabilities, among adults and childrens' groups.
Professor in the training of educators, therapists, pedagogues and psychologists at medical centers and schools nationwide according to the Method of "Globality of Languages".
In 1998 begins the study and practice of Qigong through different masters, broadening her studies of Traditional Chinese Medicine with Elisabeth Rochat de la Vallée and Master Liu Dong with Master Liu He, qualifying in Training of Taoist Qigong and Therapeutic Meditation.
Teacher of Qigong, external teacher for the Higher Istitute of traditional Chinese medicine of "Villa Giada", professor at the academic course of Qigong operators at the association "I giardini del Tao",
Holds specific Qigong classes for women with the aim of supporting women in the various stages of life while helping regain the psychicophysical balance to improve the quality of life.
Collaborates with homeopathic and acupuncture physicians to rase awareness of an healthy lifestyle.
President of the Kamala Association, responsible for spreading the Kamala® Project which supports Life, Humanity, and Earth, the project is responsible and sustainable having its roots and bases in the equation
"heal the earth = heal yourself"
The research and experimentation in Qigong practice, as the "Art of cultivation of the Breath and the Inner field" extends to agriculture and the cultivation of land.
The Project is also committed to bringing "Qigong in Nature" in primary schools as an important learning support.
Ulla Scuccimarra
www.spazioma.it
Ulla Scuccimarra has been practicing the Tai Chi Chuan Yang style since 1999, Itcca (International Tai Chi Chuan Association). Since 2005, she has been following the master Carlo Lopez of ITTCA-italy. In 2009 she graduated as a Tuina - Qigong practitioner at the "Villa Giada" Chinese Traditional Medicine Institute. In 2010 she directed in Salerno the Spazioma where she studied, practiced and taught Tai Chi Chuan and Qigong. In 2015 she directed the project "The way of breath - the Qigong's power as a practice for the breast surgeon", also participating in the village of health that was held in Salerno, organized by Komen Italia. Currently she has a partnership with the ADOS Association "Women's Breast surgeon Association" in Salerno is under way to create a place to give Qigong practice to women. In 2016/2017 she is the author of the EU-funded project "Body and Mind Flexibility" with the aim of bringing high school students closer to the Tai Chi Chuan / Qigong practice with the aim of guiding them towards a larger Listening to oneself, cultivating serenity in adaptability. Between 2014 and 2017, she works and promotes the diffusion of Qigong and Tai Chi disciplines in its territory through demonstrations and projects (Tai Chi under the stars, Tai Chi in the city, City of Wellbeing, Tai Chi / Qigong in the parks ) That envisage the "en plain air" practices with the participation, promotion and patronage of local authorities in the Province of Salerno.
Alfredo Albiani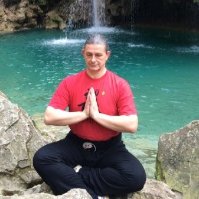 www.chentaijihongmethod.com
Physiotherapist experienced in psychosomatic techniques and integrated therapies.
Practitioner of Yoga, Qigong, Taijiquan, Gong Fu, Tuina, Meditation, Chinese Medicine.
Teacher of Yoga and Tuina to the 1st level Master of Integrated Medicine and Therapies at the University of Siena
Secretary and Professor FISTQ
Member of the SIPNEI Corpus Disciplinary Commission. Member of PNEI-FERT
Descendant of 5th generation Taijiquan Chen style Hong method.
For more than 36 years he has taught Yoga, Qi gong, Taiji quan and traditional wushu in weekly courses, periodic seminars and training workshops.
- Since 1996, instructors and practitioners in Bio Natural Disciplines (Yoga, Qigong / Taiji, Tuina and MC).
- Founder of the Cultural Association of the Holistic Tunatao Centre DBN (CeoltDBN) for the promotion and development of natural bio disciplines.
- Vice President of Chen Taiji Hong method Europe Association
- Responsible for Tuscany of the Tanglang Italia Association
- President of the Italian branch based in Prato, of the Tai Ji Quan Association Chen Hong method of Nanjing.
- He runs Qigong medical courses within the AFA (Physical Activity Adapted) with Prato's usl4
- DBN promotion activities in the Parks, periodically in the local gardens.

Dr. Massimo Bonucci, MD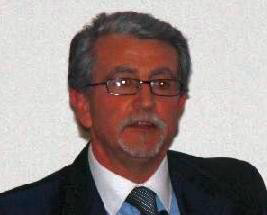 www.artoi.it/soci-fondatori/dr-massimo-bonucci
Founder of A.R.T.O.I. - Research Association for Integrated Oncologic Therapies.
From 2009 to 2012 organizer of the annual A.R.T.O.I. International Congress in Rome on integrated oncologic treatments.
In 2013 organizer of the 1st Conference on Integrated Oncology held in Rome in collaboration with the Italian National Health Care System and Istituto Superiore Di Sanità.
In 2010 and 2011 organizer of an Advanced Training Course In Integrated Oncology in Rome.
In 2011-2012-2013 worked at the organization of the Training Course In Integrated Oncology at the University of Chieti.
In June 2013 organizer of a training course on "Pharmacogenomics and Nutrigenomics in Integrated Cancer Care".
In June 2015 organizer of "VII international A.R.T.O.I. Congress" during EXPO 2015 in Milan.
In November 2016 organizer of "VIII International A.R.T.O.I. Congress" in collaboration with USL Toscana Centro and Tuscany Cancer Centre.
In May 2017 organizer with MECC the Workshop for "Integrative Medicine for Refugee and Muslim" in Berlin
In June 2017 lesson "Use of herbal medicine in Integrative Oncology in Europe" for foreign students to "Zhejiang Chinese Medical University"
Prof. Riccardo Masetti, MD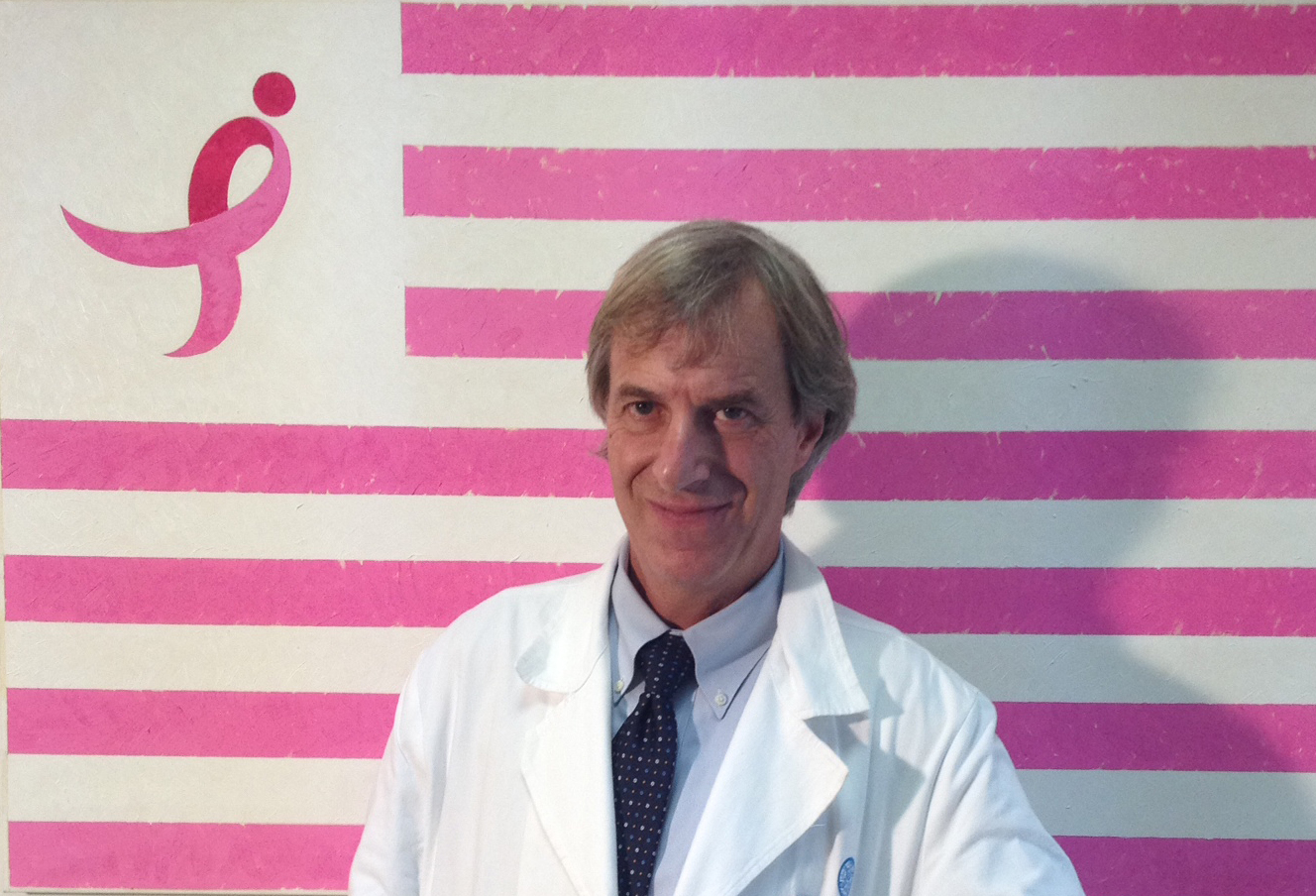 Full Professor of Surgery
Director of the Operational Unit of Oncological Surgery and of the Integrative Centre of Senology
Foundation Policlinico Universitary 'Agostino Gemelli' of Rome
President of the Susan Komen Italia non profit organization